Jennies' Blog - The Unseen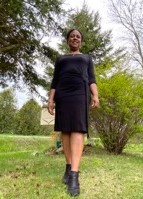 There is so much more to life than our five senses tell us. An unseen world that exists with this physical one . . . . And where is God in all of this?
He wants to be Lord in our homes; but more importantly, He desires us to be His living temples, that we may eat fully from His table, thriving not just surviving.
Catch His Vision! He is God of the Impossible!
Friday, August 11, 2017, 03:12:00
Thank goodness it's not everyday we lose a close loved one. Yet, losing my father has shaped me in ways I couldn't have anticipated.
One thing I know, for sure, Heaven means much more to me than before.
My father Rudolph "Rudy" Nehemiah Russell, affectionately known as "Brother Johnny" in old church vernacular, immigrated to Canada from Jamaica in 1966, the year before I was born. Even though he moved back and forth between both countries for the next nine years, he missed my birth. However, there wasn't much else he missed after my mom and we seven children - eventually becoming eight - joined him in Canada. He was - in our home - stability. We didn't have everything we wanted, but had all we needed. For his last job, Dad worked hard as a carpenter at Darlington Hydro Nuclear Plant, for over 25 years, but also worked hard at home, especially when we moved to a forty-five-acre farm.
Along with his hard work ethics, Dad was a strict disciplinarian who kept three imaginative girls and five active boys in line. Dad also lived his belief in Christ, day in and day out. We had "church" before going to church during our weekly Sunday morning family devotions. What a legacy!
My dad loved my mom. They had their ups and downs, but celebrated 5o-plus years of marriage. Their common faith in God and active work for Him solidified their commitment to each other as nothing else could.
My parents never sold their Jamaican home, but wintered there maybe every 2 to 3 years, following Dad's retirement.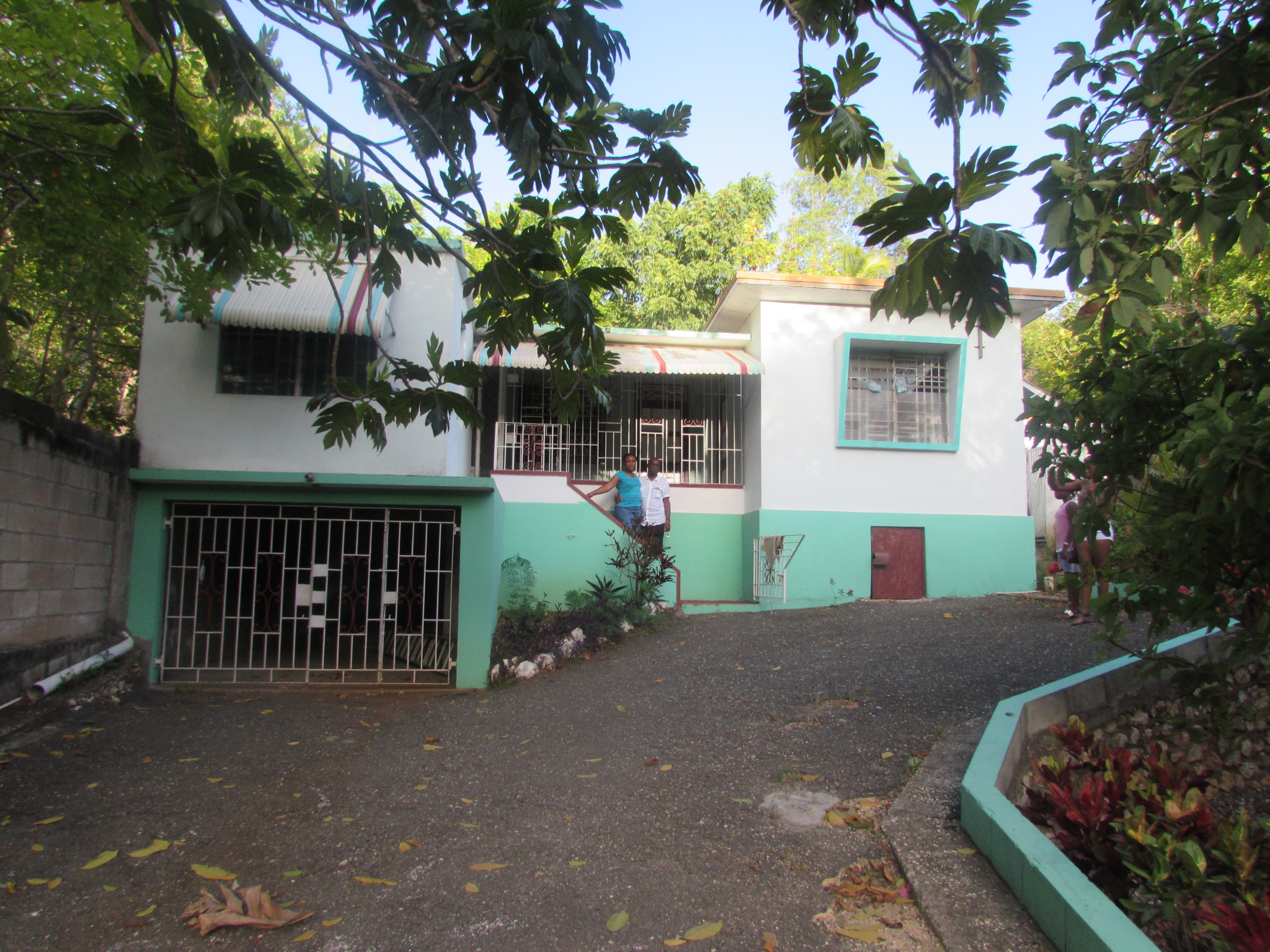 When Dad became more frail from spinal deterioration and arthritis, they moved close to my family. My family and I became his partial care-giver. It was difficult, but we loved him: his wit, dry sense of humour, and his regular admonitions to us.(Photo of my husband and I visiting my parents' Jamaican home)
My dad made a hobby carpenter out of my office husband – "Measure twice, cut once." - and touched the lives of countless people in many ways, some of which we found out after his passing. Dad treasured my 1st and 2nd novels, always encouraged me in my writing. I'm so glad I embedded his first and middle names on a page of my third book (God in My Town), as my main character's late father, and that I had dedicated this novel in memory of him (search for my novels here).
A celebration is what best described my dad's funeral! His life was celebrated, even as his death was mourned.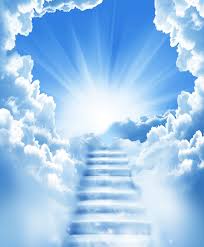 So, now, when I think of Heaven, it's so much more personal. I love Jesus. He's in my heart and is my Life, but I've never seen Him face to face. I've seen my dad, so now that puts more "skin" on Heaven. I'm jealous of my earthly father being with my Heavenly Father; jealous of my Lord, having my dad, but I wouldn't change anything. My husband and kids need me here, and Dad – my kids' Papa – is perfectly well. Heaven can wait, but it sure means more to me now…
Love you, Dad. Miss you so much…
Lord's Blessings,
Jennies
Use Like, Share, Comment for Facebook: